Case Study: Sandstone - Far North
Settled June 2021, this 95.86-hectare former dairy farm has consented water volume for >70 hectares of development. Phase 1 was planted in spring of 2021 with successive developments over the following two to five years. This is a state-of-the-art development combining the avocado industry experience of Darling Group and closely associated thought leaders.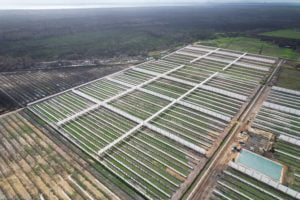 Location
The property is situated on the eastern side of State Highway 1 in a district known as Waiharara. This locality has established an excellent reputation as a quality avocado growing region due to the free-draining sandy soils and the presence of a massive aquifer which lies under the area.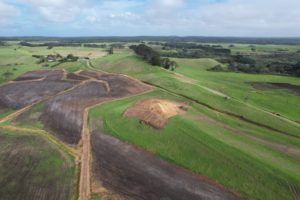 Land
Most of the property is either flat or very easy undulating and the soils are a mix of peat and sand.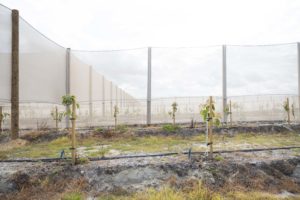 Improvements
The property will be split into effectively three self-sufficient orchards. Each orchard will have its own water supply and shedding infrastructure. Other improvements to the land are recontouring, mounding, extensive artificial shelter, fertigation/irrigation.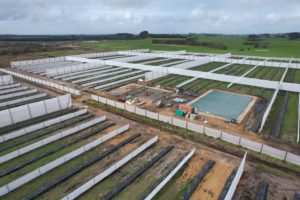 Water
There is Resource Consent in place for staged water taking resulting in a total 223,500 m3 (groundwater) plus 53,700 m3 (high flow) per year when the final development has been completed.
If you'd like to learn more about large scale orchard development or management, get in touch with our team here.