Turning problem paddocks into productive horticultural land
A gully covered in scrub is usually not easily accessible and is mostly only good for growing weeds and at best grass – and certainly not avocados, or is it?
Darling Group's Woodland Orchards is situated adjacent to the Just Avocados packhouse site in Woodland Road, Katikati. Over the past two months the various problem gully areas in the orchard have undergone a total transformation.
With the help of skilled bulldozer operator Steve Boyd and his team, and Darling Group orchard manager Nathan Darling, two hectares of accessible and plantable land will be added through land clearing, contouring and nutrient correction.
"Before works began, Woodland Orchards had roughly 4.5ha of avocados, 15 hectares of varying varieties of kiwifruit, and some pockets of inaccessible weed filled gullies and step sidlings," says Nathan Darling.
A decision was made to develop these areas into productive horticultural land with a manageable contour to allow machine harvesting.
"Anything that had a good north facing aspect would be contoured for planting avocado, dams and ponds would be established to manage the flow of water through the property and to create some nice looking and functional wetland areas."
The project started with the removal of all vegetation which was then burnt. The top soil and ash layer was stripped off and put to one side while the lay of the land was developed with the remaining clay. Once this step was completed, the valuable ash and topsoil was returned to the newly contoured ground.
It hasn't all been smooth sailing though.
"We have had some challenges such as finding water and springs in places we didn't expect, but we dealt with this by draining the springs with Novaflo pipe and then burying them."
Weather has also slowed progress but Nathan says the project should be finished by October.
"We are half way through the project with two out of four blocks finished and are in the process of getting the soil results so that we can make the required nutrient correction so that the blocks are suitable for growing avocados."
The expected finished area is two hectares that will be planted with 625 avocados in a high-density system (8m x 4m).
These new plantings will be Hass on Bounty clonal rootstock.
Of course, all of this does come at a cost, but Nathan says there are many benefits.
"Cleaning up and contouring this land works out cheaper than buying new flat land to plant, also the unproductive gullies just cost you money and host pests and disease than can have an impact on the rest of your orchard."
Progress on this project will be reported in the Just Avocados newsletter. If you have similar issues with your land and would like to know more about what has been done at Woodland Orchards then please feel free to contact Nathan Darling nathan@darlinggroup.co.nz  or contact Steve Boyd Contracting on 021 635 424 or boyd.park@xtra.co.nz.
Before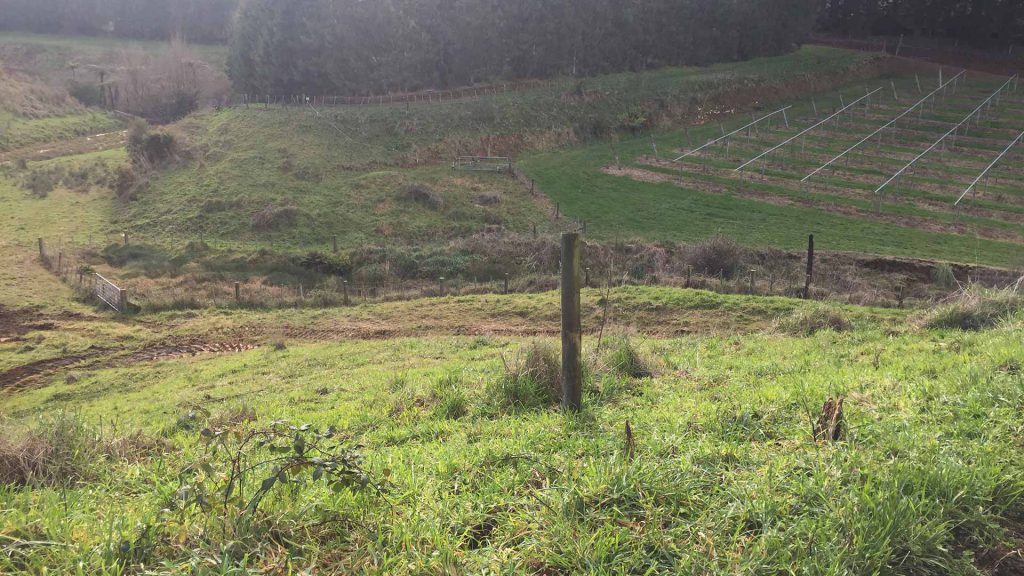 After